After 25 years at the leading edges of Recruitment Technology, we're confident we can offer you the expertise and professionalism that makes us Top of our Game.
Over the past decade THE DESTINY GROUP has been established as a reputably unique brand, specialising in the Career Management of Calibre individuals who have High Skill Worth within the Financial, Engineering and Information Management skill sectors.
Placing your next career move in the hands of The Destiny Group, will give you the assurance of making a well-informed and targeted move, and gain you exposure to our vast reach in organisations across the Financial Services, Engineering, Manufacturing and Mining sectors in South Africa.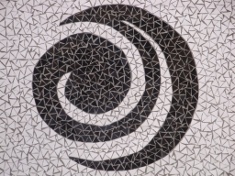 Our Recruitment approach is different and successful, our Recruitment Team, highly skilled. We aim constantly to produce meaningful and transformative results for the individuals we selectively represent.
Funded by a wealth of recruitment expertise since 1985, The Destiny Group achieves career moves that mitigate recruitment risks and add value to the lives of the clients and candidates that we proudly serve.